E
mbedded in the heart of India is Uttar Pradesh, a land where cultures have evolved and religions emerge. The greatness of Uttar Pradesh lies not only in this confluence, but also in the emergence of cultural and religious traditions along some of the greatest rivers in the Indian sub-continent – the Ganga and the Yamuna.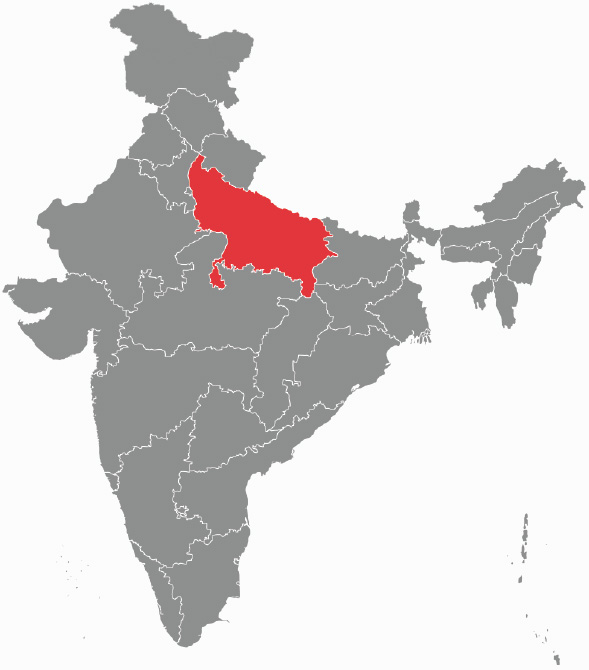 Uttar Pradesh is considered as the cultural cradle of India. It has a rich historical heritage of more than 5000 years and had a great impact on the Indian culture and civilization.
It includes
Prehistoric cave painting sites.
Ancient great Indian Civilization Sites.
Islamic, British and other colonial Architectures.
Core centers of high religious importance for Hindu & Buddhist.
Major centre for Education, health, business and leisure.
Forest, river, valley and many more!
Varanasi
Located on the bank of river Ganga, 800 km. from the nation capital, Delhi
A continually inhabited city for seven thousand years
A centre for Education, Culture and Health from the age of Veda till date
An important industrial centre for handicrafts from the age of silk route
A centre of high political importance for being prime ministerial constituency

10 Reasons to Visit Varanasi
1. Historical Monuments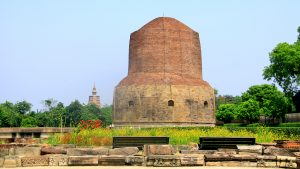 A prime centre of historical importance
here is a brief list!
Vishwanath Temple
Bharat Mata Temple
Tulsi Manas Temple
Durga Temple
Ram Nagar Fort
Banaras Hindu University
Tomb of Lal Khan
Manikarnika Ghat
2. Religion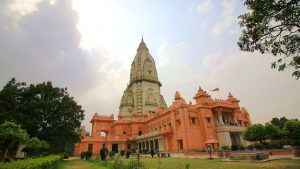 Hinduism
Centre for salvation for Hindus, full of thousands of temples!
Jainism
The Jain literature refers to Kashi as a Jain Tirtha as four Jain Tirthankaras were born here.
Buddhism
Lord Buddha preached his first sermon at Sarnath (earlier known as Rishipattan) near by.
Islam
Sikhism
Christianity
3. Ganga Ghats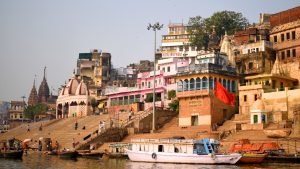 Over 60000 people every day, take a holy dip on an average in Ganga at Varanasi on the famous ghats (flight steps) stretched in 7 km long river face, between Asi and Varuna.
4. Crafts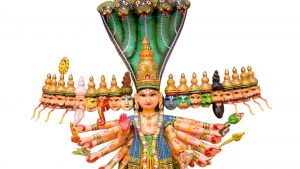 Arts and Crafts of Banaras are older than the city itself; some of them have been an attraction to the world for centuries in the past. Each of the art works has its own unique tale of voyage. Varanasi itself has more than 10 GI Certified handicraft products.
Banarasi Silk Saree
Wooden crafts
Gulabi Meenakari
Banaras Metal Repousse
Pottery
Bamboo Craft
Handmade Carpets
Glass Beads
Chunar Sand stones
5. Music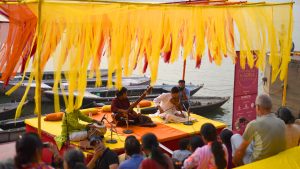 Notable musicians of Varanasi include the iconic sitar player Ravi Shankar, the Shehnai maestro Bismillah Khan and singer Girija Devi. Varanasi has joined the global bandwagon of UNESCO "Cities of Music" under the Creative Cities Network. Regular events like 'Subah-e-Banaras' and 'Ghat Sandhya' welcomes you to witness the eternal vibrancy of Varanasi.
6. Fair and Festival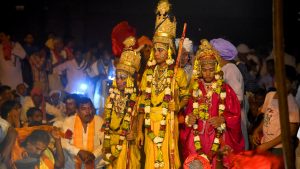 Land of Varanasi is famous for its long list of festivals. Many pilgrims visit the place to enjoy various festivals of the land.
Festivals of Varanasi
Buddh Purnima – Sarnath
Ramleela – Ramnagar
Dhrupad mela
Hanuman jayanti
Bharat Milap – ( at Nati Imli )
Nakkataya – ( at chetganj )
Nag Nathaiya
Mahashivratri
Panch Koshi Parikrama
Ganga Mahotsav
Dev Deepwali
7. Education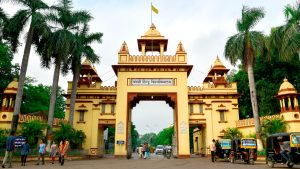 Banaras Hindu University is a public central university established in 1916 by Madan Mohan Malaviya. With over 30,000 students residing in campus, it claims the title of largest residential university in Asia!
Some of the oldest educational institutions, Ahram, Math, Toal and Gharanas are in operation for 1000s of years.
8. Nature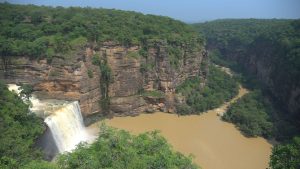 Ecotourism is a form of tourism involving visiting fragile, pristine, and relatively undisturbed natural areas, intended as a low-impact and often small scale alternative to standard commercial mass tourism.
9. Museums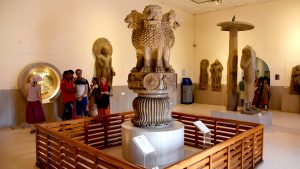 A museum is an institution that cares for a collection of artifacts and other objects of artistic, cultural, historical, or scientific importance. Many public museums make these items available for public viewing through exhibits that may be permanent or temporary. There are some very special museums in Varanasi!
Sarnath Museum
Bharat Kala Bhavan
Ramnagar Fort Museum
Trade Facilitation Center & Craft Museum
Man Singh Observatory

10. Health and Wellness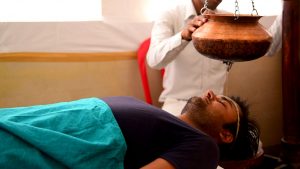 The Institute Of Medical Sciences (IMS-BHU) is one of the three institutes of Banaras Hindu University in Varanasi, India and comprises three faculties, Faculty of Medicine, Faculty of Dental Sciences and Faculty of Ayurveda. Government of India had decided to upgrade the institute on lines of All India Institute of Medical Sciences.
Ayurveda is a system of medicine with historical roots in the Indian subcontinent. The ancient Indian healer and scholar Sushruta practiced surgery as well as taught in the city of Varanasi between the period of 1200 BC-600 BCE. Sushruta would also author the Sushruta Samhita there.
How to reach?
Lal Bahadur Shastri International airport – connecting flights from Kuala Lampur, Singapore, Bangkok, Vietnam, Manila, Jakarta, Sharjah
Varanasi Cant Railway Station – City's largest train station linking all major cities and tourism destinations like Agra, Lucknow, Allahabad etc.
Well connected through National & State Highways – NH 2 to Kanpur, Agra  NH 24 to NOIDA (via Delhi), NH 24B to Allahabad, – Agra expressway
Tourist Police and Helpline
Safety and security are vital for providing quality service in tourism. More than any other economic activity, the success or failure of a tourism destination depends on being able to provide a safe and secure environment for visitors.
Uttar Pradesh Tourism
Helpline No: 1860-1801364
Police Helpline: 100
Fire Helpline: 100
Medical Helpline: 108
Woman's Helpline: 181