Seekers from all around the world are attracted to this city timelessly. It is said that having an ideology is worthless, unless it has been tested here thoroughly. Apart from Sanatana Dharma; Buddhism, Jainism, Sikhism even early Christianity came here together to share ideas and clear their doubts. Welcome to the ocean of knowledge, welcome to Varanasi.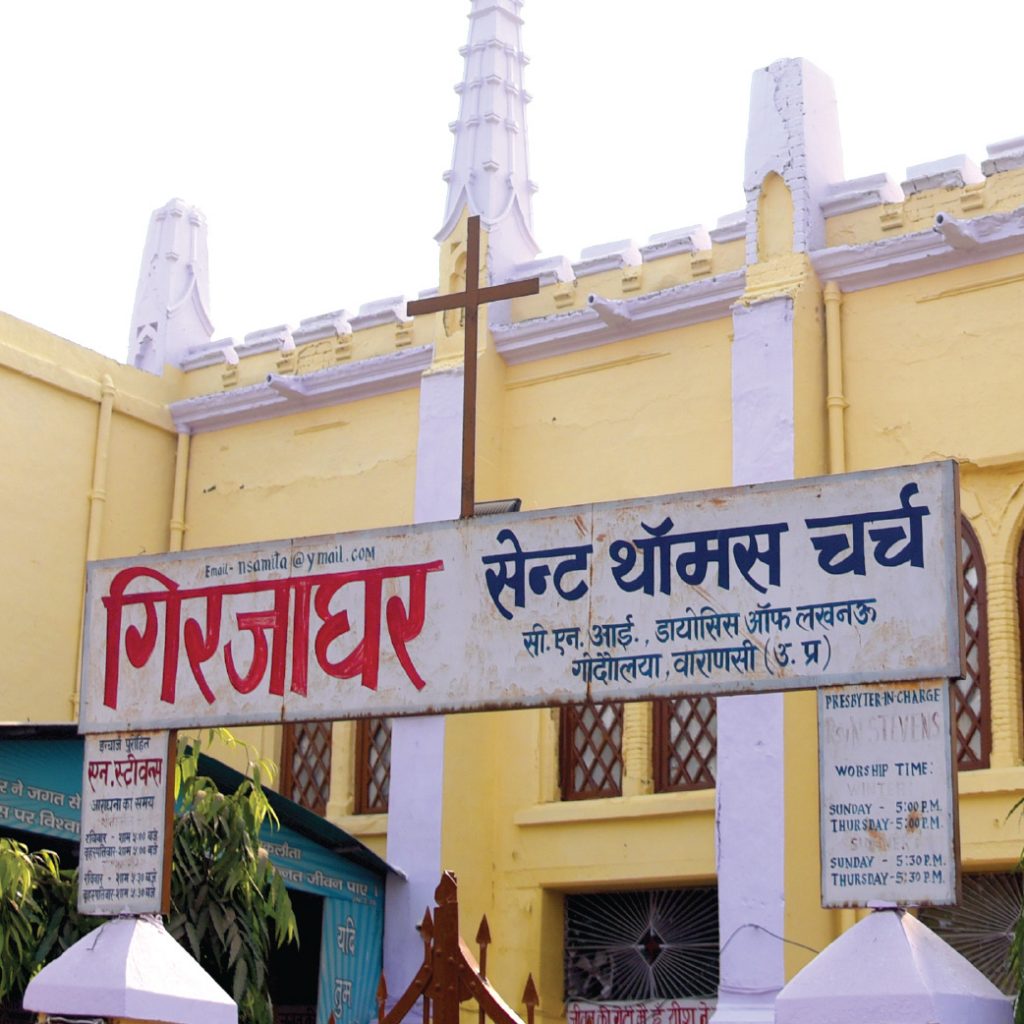 Girjaghar (St. Thomas Church)
It is said that Jesus sent his most curious disciple, the 'Doubting Thomas' to India! He reached Kerala in 1st century, founded few earliest churches in India and wrote a unique gospel. It is also said that St. Thomas lived here, in Varanasi for a while and later this church was built by East India Company in his honour.
Direction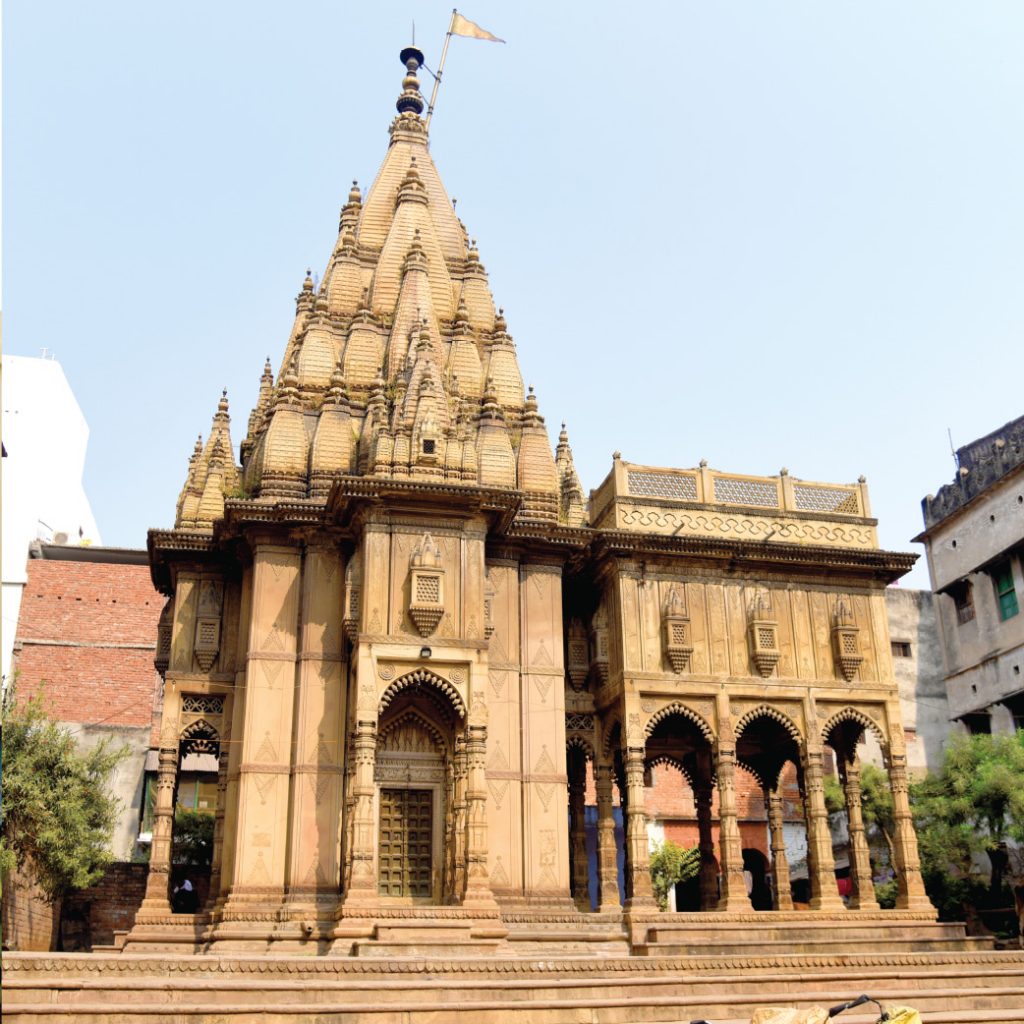 Kashiraj Kali Temple
Move a few steps forward to Godowlia chauraha, an intricately carved sand stone door will lead you to a marvellous temple which was built by a former king of Kashi, Maharaja Ishwari Narayan Singh, in the year 1886 dedicating to the Goddess Kali; the symbol of feminine energy and fertility.
Direction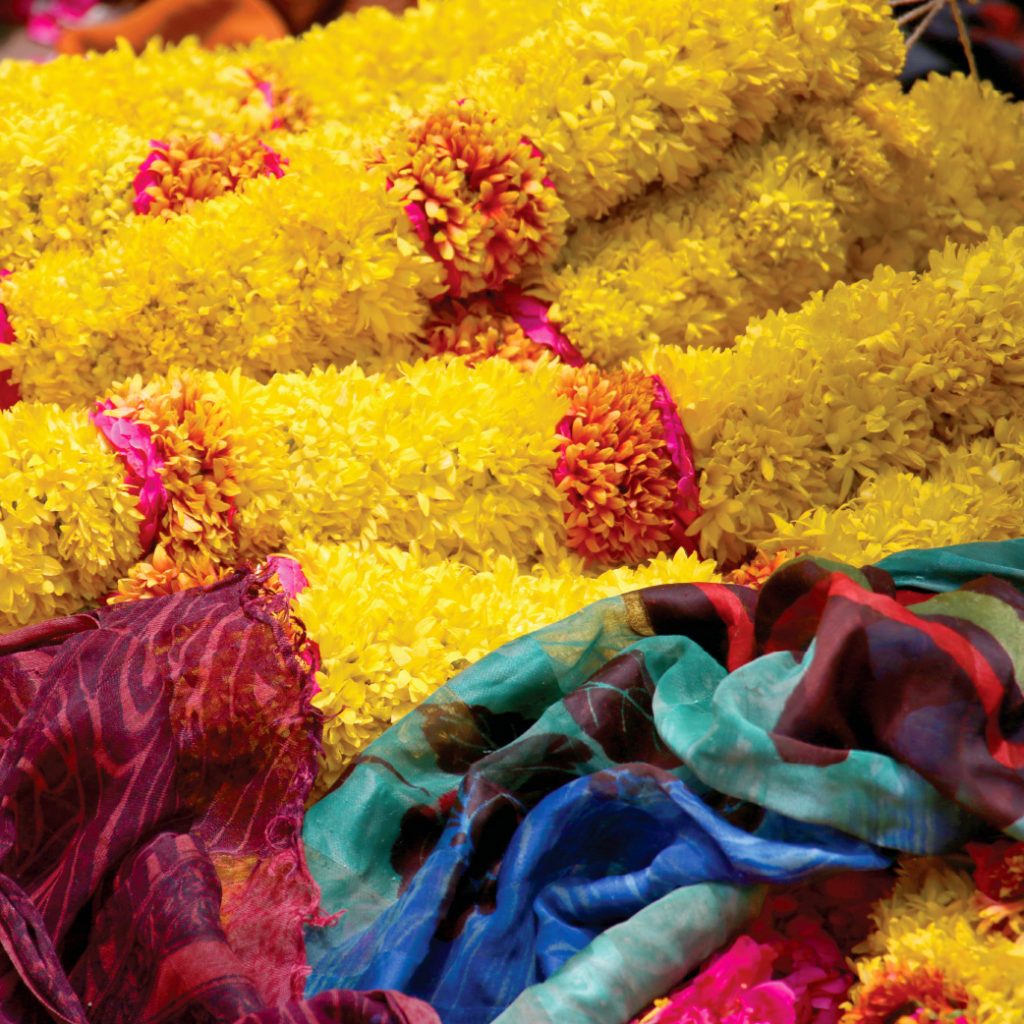 Flower Market
Being the city of temple and rituals, Varanasi consume a huge quantity of flowers and floral items every day. Farmers reach early in the morning to this  small looking market called 'Phool Mandi' and open their baskets for sale. It's like an ocean of color and fragrance you would love to dip in.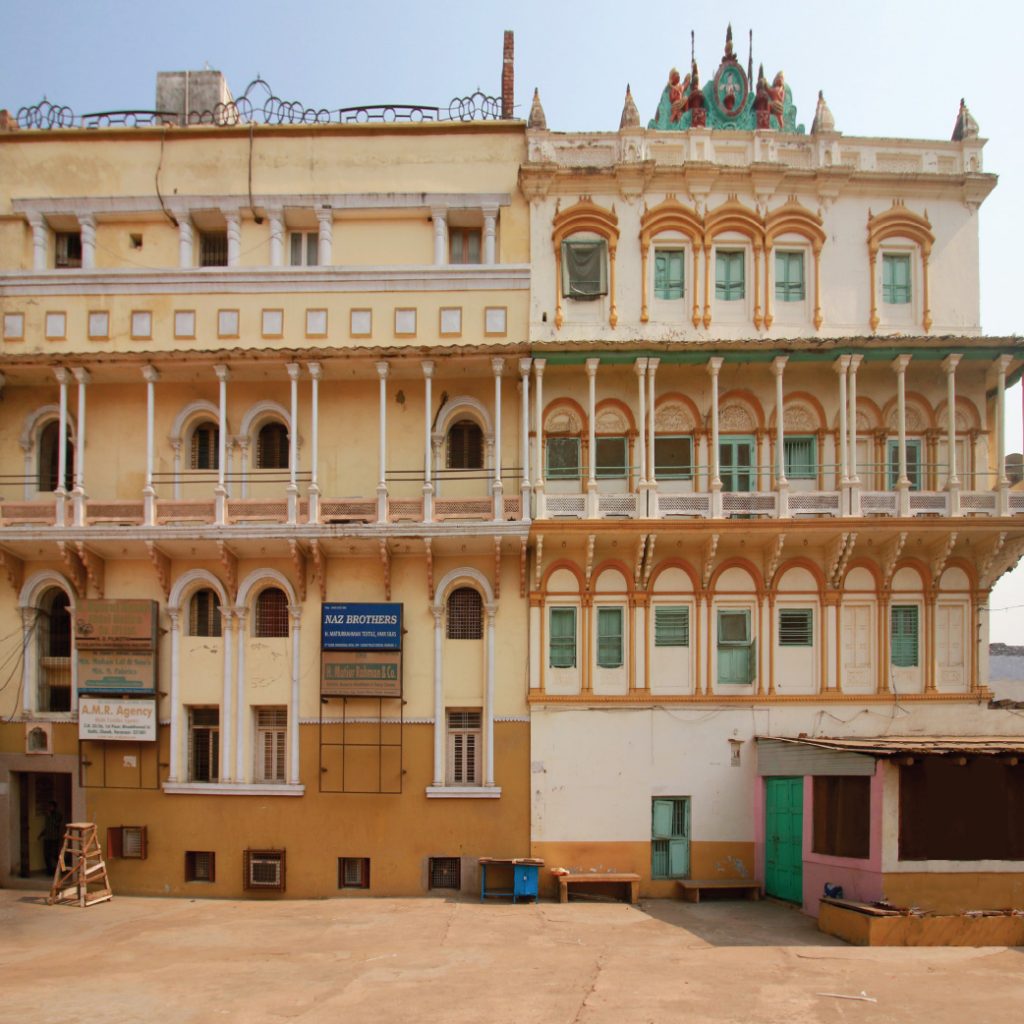 Chowk Area
The Chowk Area is a hub of bulk trade dealing with grocery item, spices, utensils, fabric & handloom, handicrafts and various other business. An overwhelming variety of food and beverages have been offered by traditional producers deep inside these narrow lanes and explore the area where real Varanasi lives.
Direction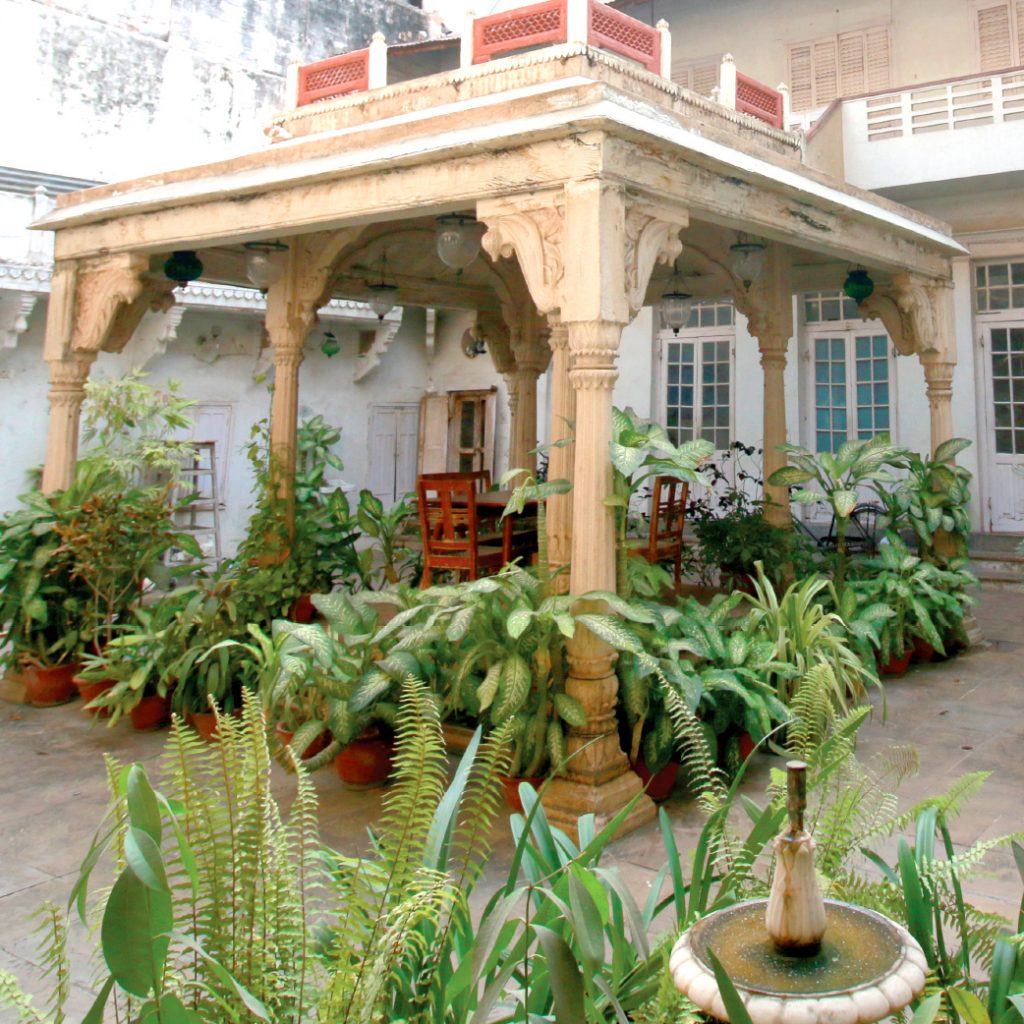 Bhartendu Bhawan
This century old, Anglo Indian architecture is the birth place of Bhartendu Harishchandra. He was an influential Hindu traditionalist and a great Hindi writer of 19th century. His writings represented the pain of common people under the foreign rule and he also tried to seek solution through his writings.
Direction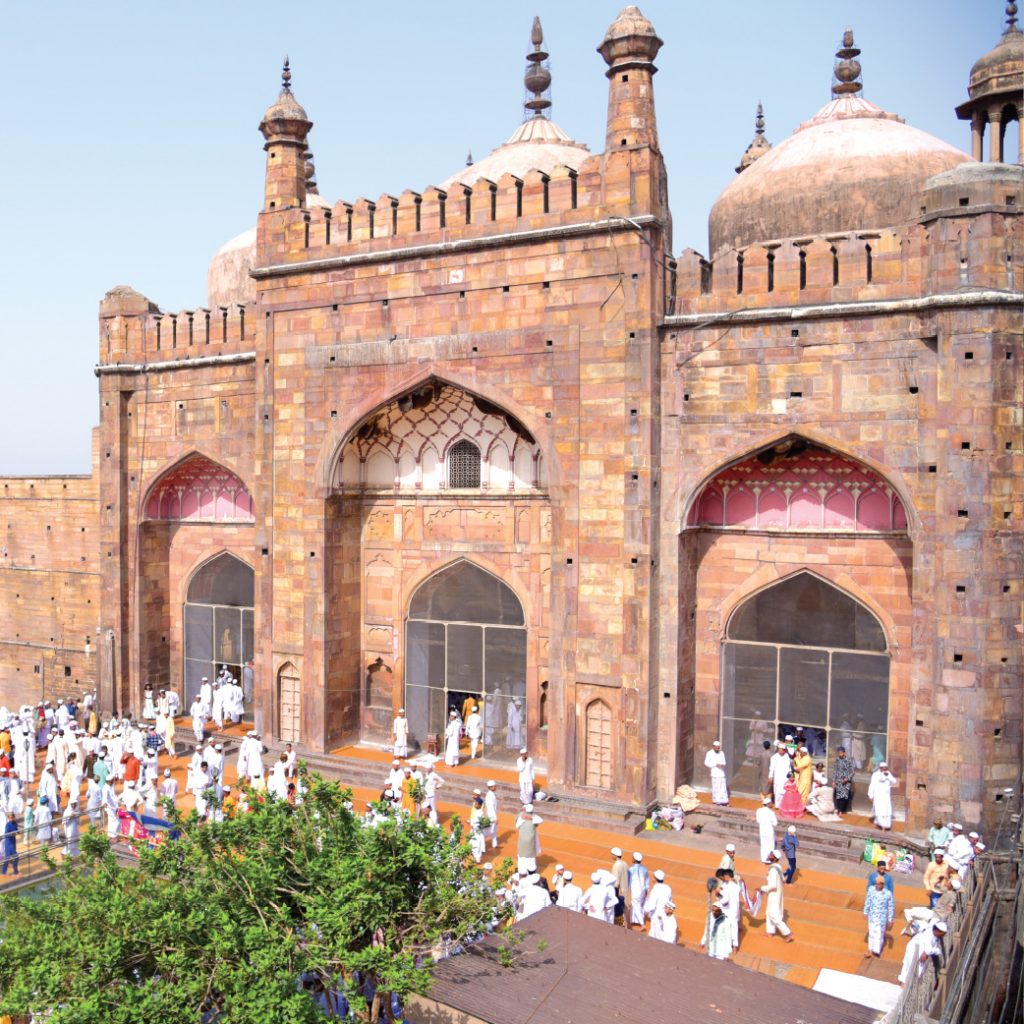 Alamgir Mosque
Built in the 17th century by Mughal Emperor Aurangzeb, the Alamgir Mosque of Varanasi was the symbol of Mughal dominance in the province. Aurangzeb entitled himself as 'Alamgir' after becoming the emperor, and named the Mosque after this 'title'. This mosque is a prime center for the Muslims in Varanasi.
Direction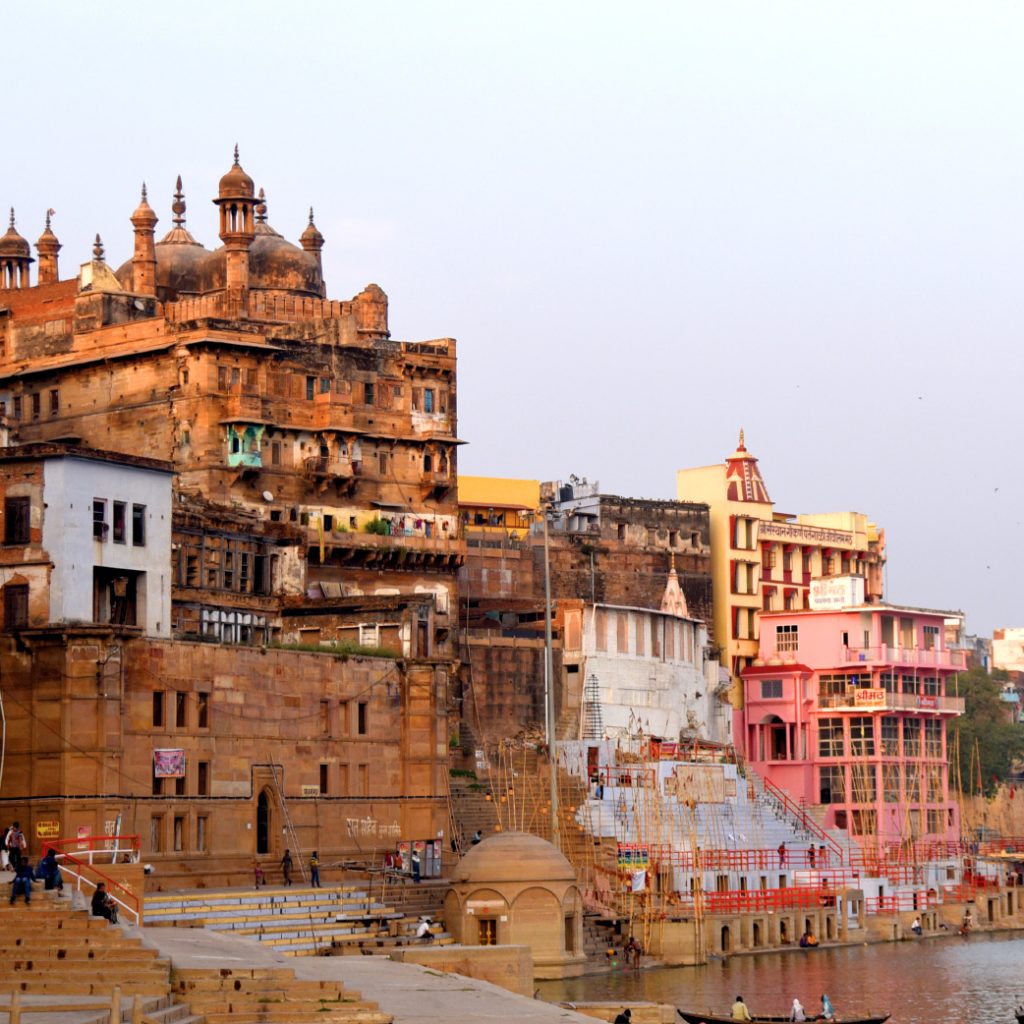 Panchganga Ghat
As per the mythology, five most important rivers of Sanatana Dharma converges here to become one with Ganges and is one of the timeless Ghats of Varanasi. The great Hindu restorer, Queen Ahallya Bai Holkar recovered the Ghat in the late 18th century and coined the famous Dev Dipawali festival of Varanasi.
Direction
Take a detour!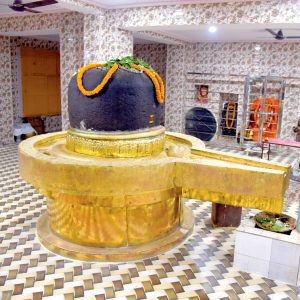 Trailanga Swami Ashram
Trailanga Swami, was an almost mythical Hindu yogi famed for his spiritual powers who lived in Varanasi between 1737 and 1887. The Ashram has many attractive features for the visitors.
Direction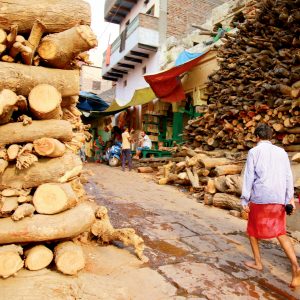 Manikarnika Ghat
One of the most sacred ghats of Varanasi where Hindus use to burn dead bodies and perform rituals for the salvation of the deceased. It is believed that Human's soul also finds the salvation here this way.
Direction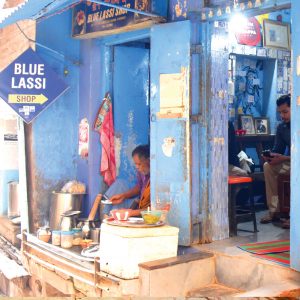 Blue Lassi
exploring the streets and narrow lanes of the holy city, take a break and get a lassi  from this world famous Lassi shop – 'Blue Lassi' who serves numerous types of fresh & chilled beverages since decades.
Direction