Ganga is the lifeline of India. Varanasi located on the bank of Ganga, is a religious and cultural melting pot. Over the ages, people from all around world come here with their thoughts and ideas to test it and prove it on this land of knowledge and this makes Varanasi so multicultural. Thus every ghat of Varanasi has its unique story of origin, here are some of them for you.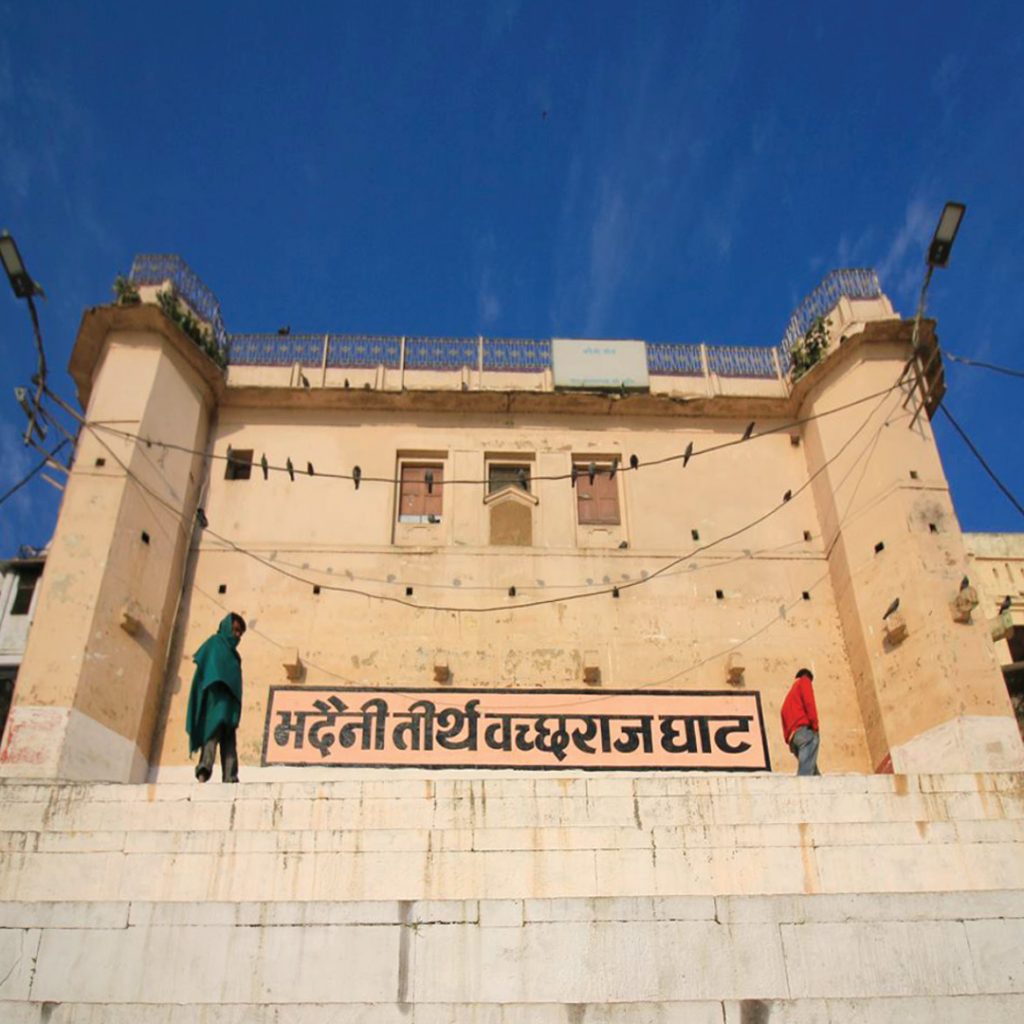 1.Bhadaini  Ghat
Here you can find a huge water pump station from 1904. Adjoining Anandmayee Ghat got its name after the well-known Priestess Anandmayee who built an Ashram in 1944 for social service and spiritual practices, alongside the Janki Ghat where located a shrine of Jankiji (Sita) and a temple of Shri Suparshavnath, the 7th Tirthkar of Jainism.
Direction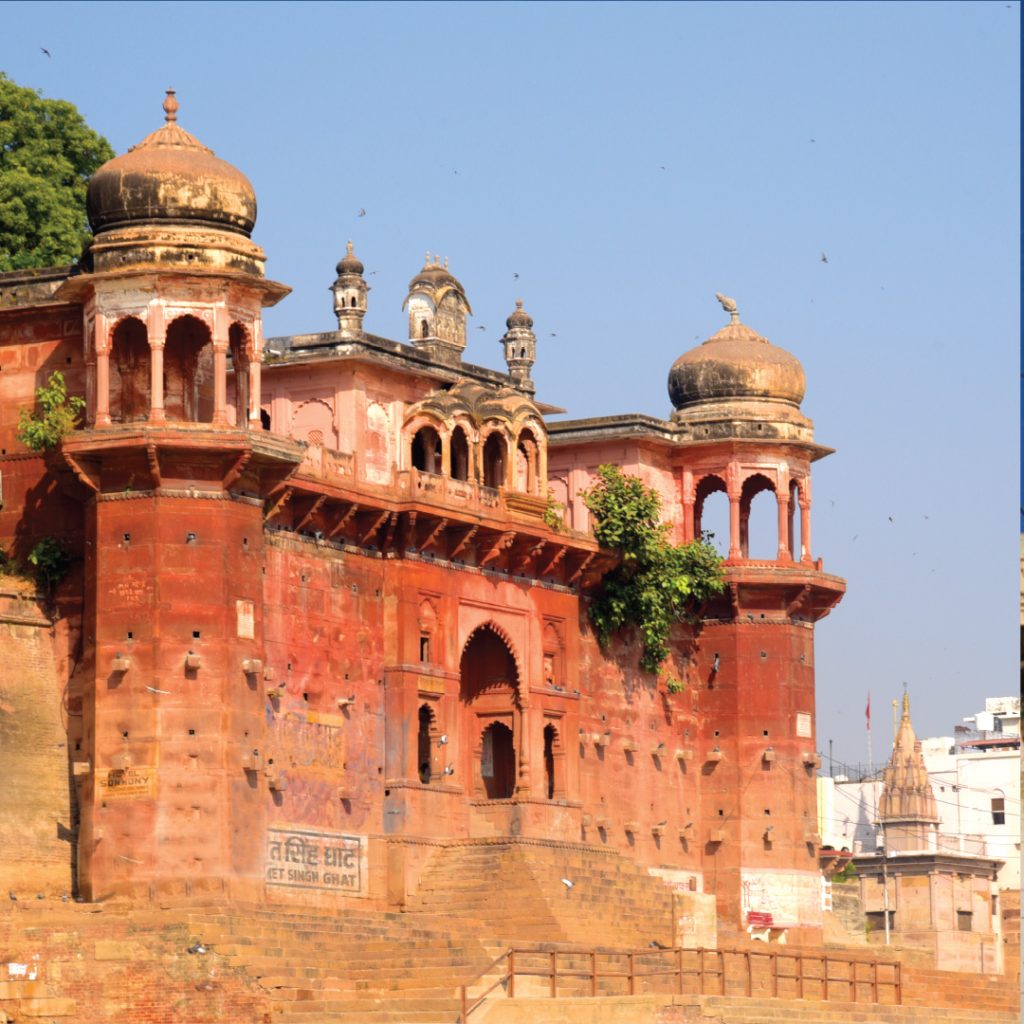 2.Chet Singh Ghat
Chet Singh Ghat has an adjoining fort with major historical significance. In the year 1781 Maharaja Chet Singh lost the Fort to British and later rescued by Maharaja Prabhu Narayan in 19th century. There are three Shiva temples in the premises. The last day of Holi celebration; the famous Budhwa Mangal Festival also has been celebrated here.
Direction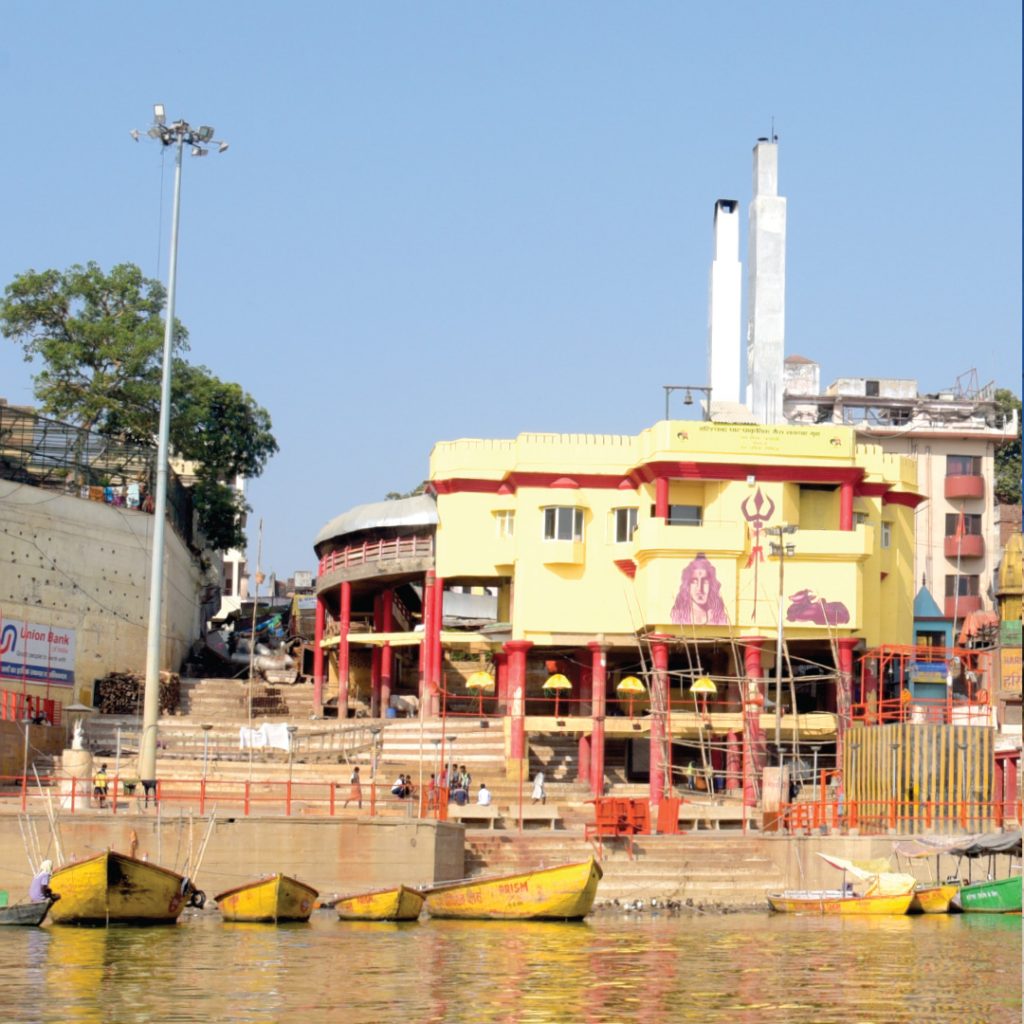 3. Harishchandra Ghat
This Ghat is named after a great mythical King Raja Harishchandra who donated every bits of his wealth, sold himself and started working as a cremator here to keep his promises. Thus he was resurrected as the idol of truthfulness. As per a religious accreditation, during 'Rang Bhari Ekadashi' people play Holi with ashes here to celebrate the cycle of life.
Direction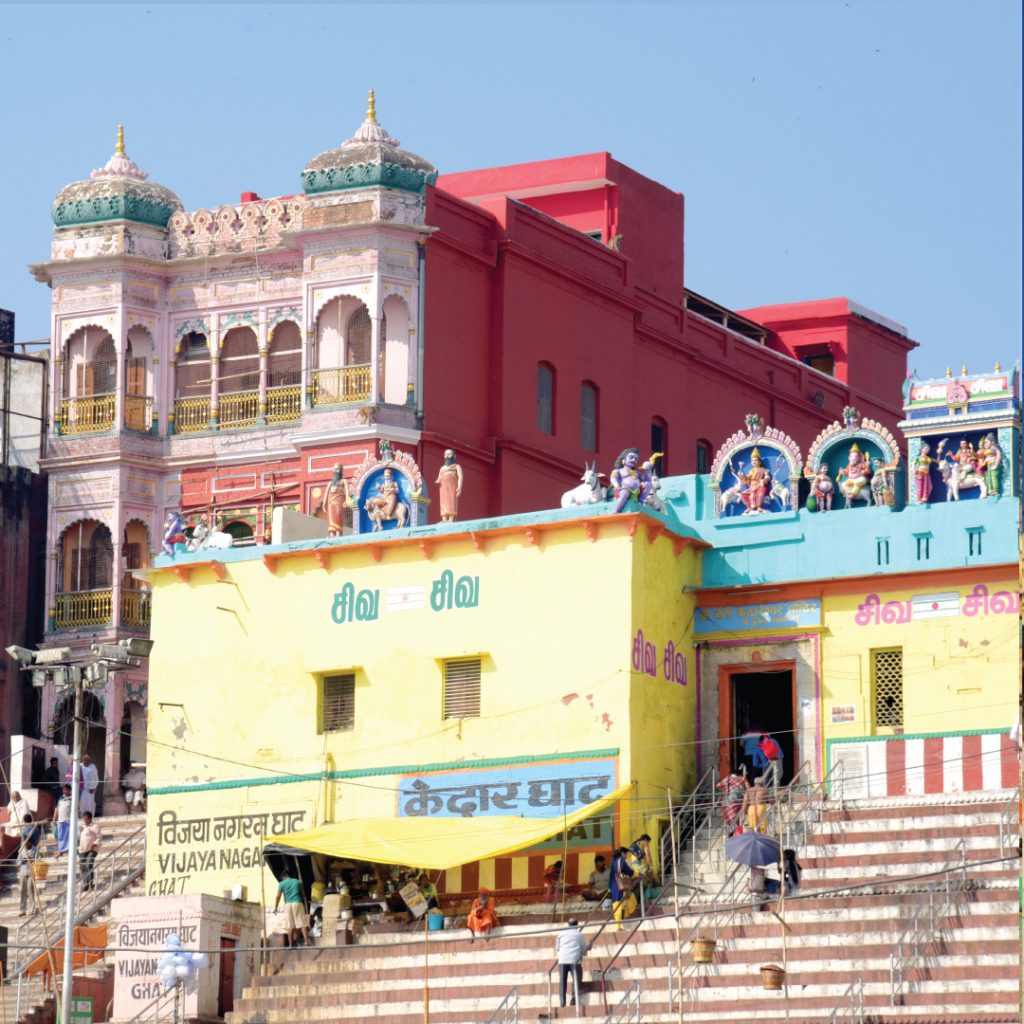 4. Kedar Ghat
This Ghat is named after the famous Kedareshwar Temple which is one of the twelve 'Jyotirlingams' of Lord Shiva as mentioned in the religious scriptures like Matsya Puraan, Kashi Khand and many more. People also take sacred bath at the adjoining Gauri Kund (water pool) situated downstairs of the Ghat near the bank of Ganga and perform rituals.
Direction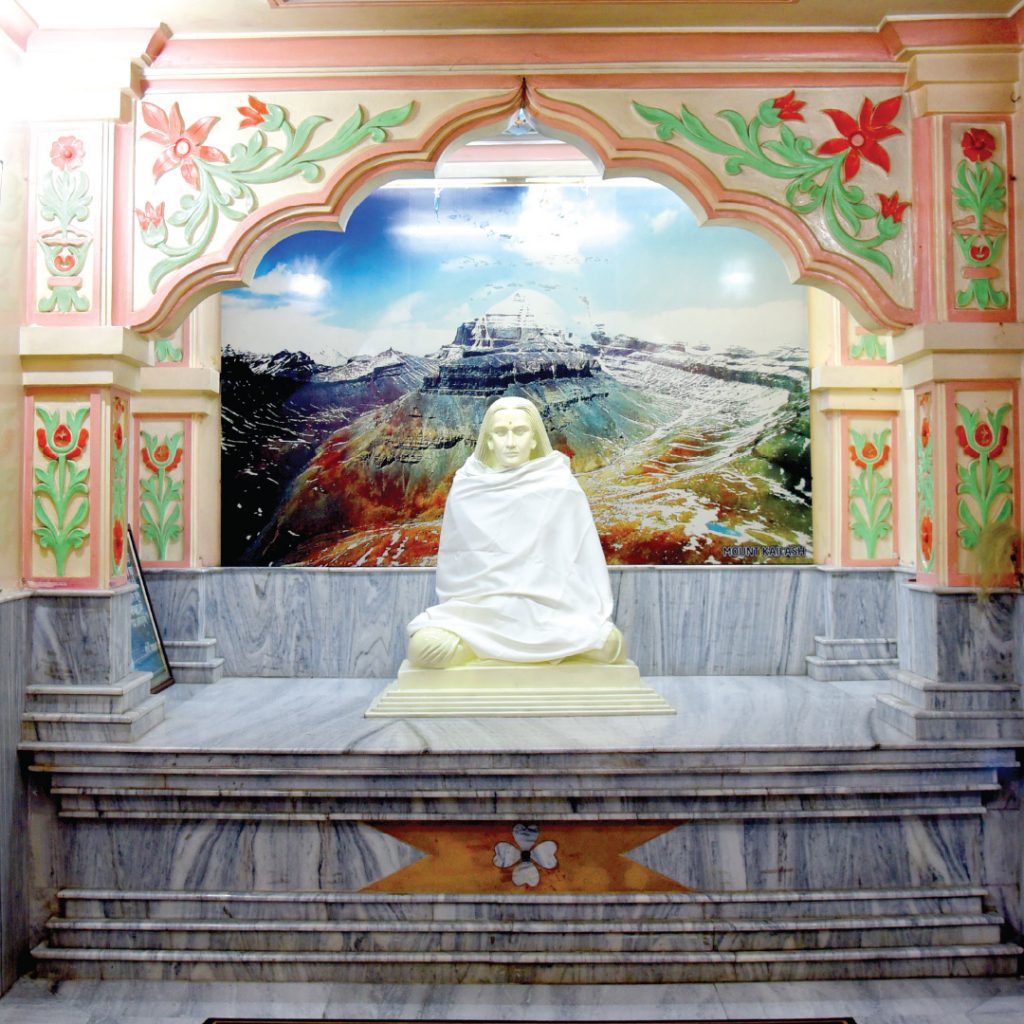 Satyalok Lahiri Mahasaya Temple
This monastery was home of the legendry 19th century Yogi, Shri Shyama Charan Lahiri or famously known as Lahiri Mahasaya. He walked all his life on the path of Kriya Yoga and spread the knowledge of it all across the world. Presently Shibendu Lahiri shares the original teaching of the Kriya Yoga, to whoever is sincerely interested.
Direction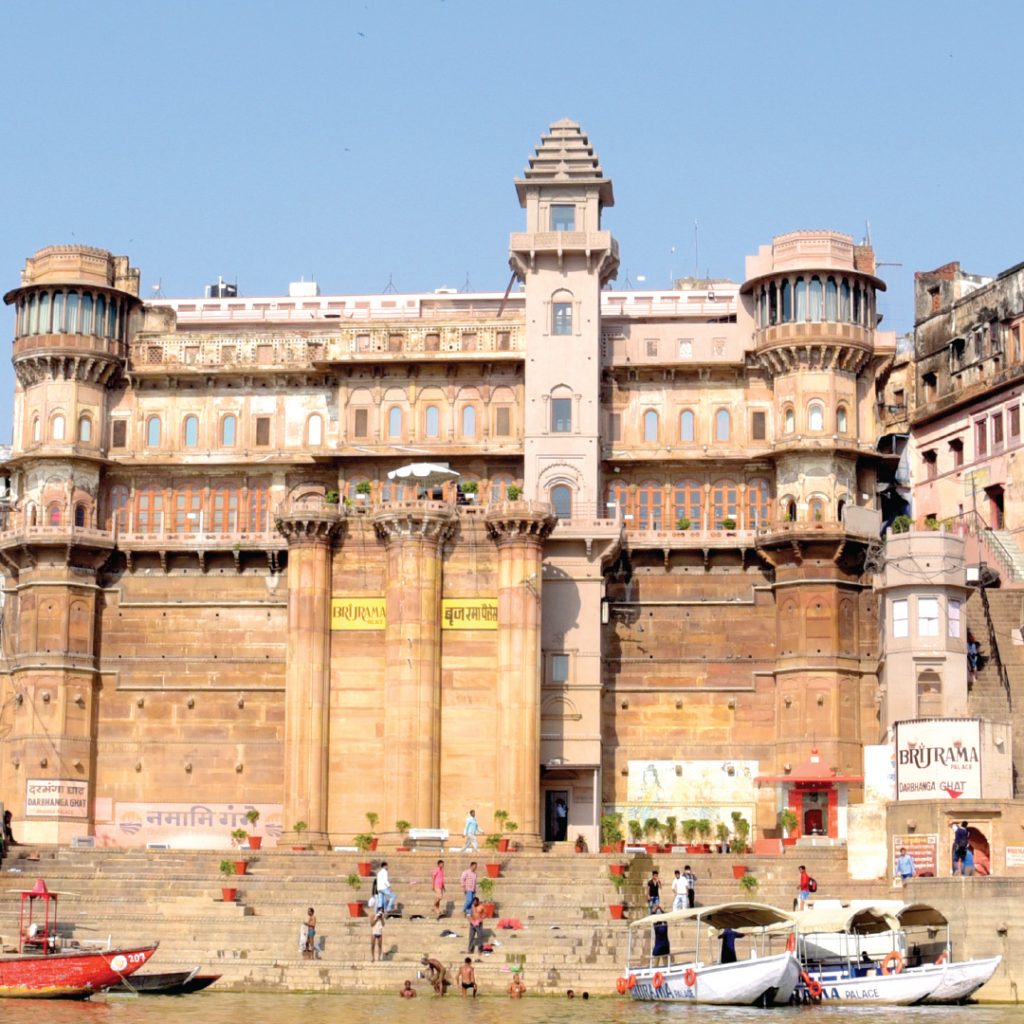 6. Darbhanga Ghat
This Ghat was named Darbhanga Ghat when the property was bought by Shri Gautam Bahadur, the King of Darbhanga district of Bihar province back in the early 1900s. He built a Palace which is made of Chunar sandstone and decorated with beautiful pillars and porches. The shrine of Kukuteshwara lies at the top of Darbhanga Ghat.
Direction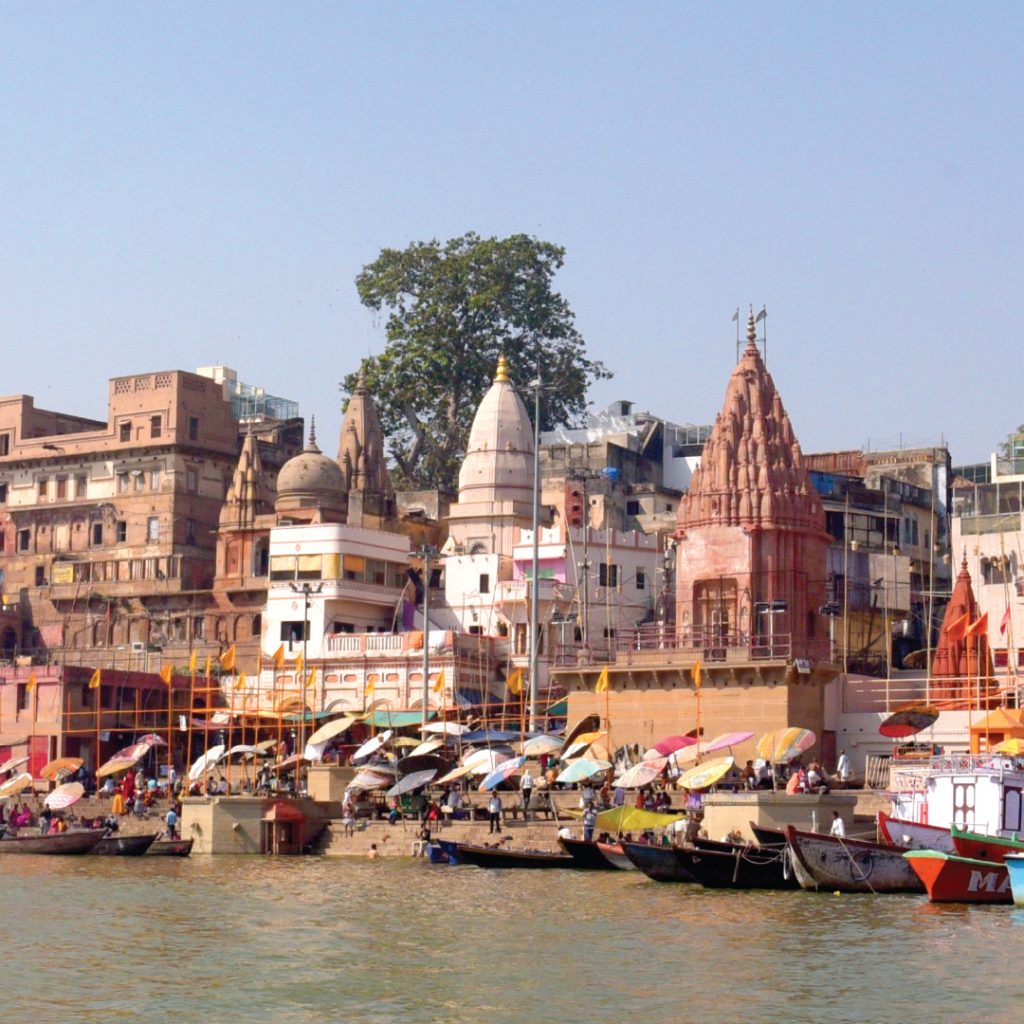 7. Dashashwamedh Ghat
Being probably the most spectacular Ghat of all, this Ghat can often be seen as a symbol of this holy city. As per the legend Lord Brahma conducted a spiritual ceremony called 'Dashashwamedha Yajna' where 10 white horses were sacrificed which coined the name of this Ghat. The Kashi Khanda records many major verses describing glory of this Ghat. Ganga is the lifeline of India.
Take a Detour!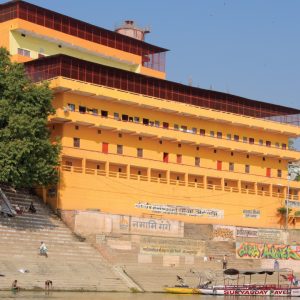 8. Juna Akhara
Adi Sankara organized India's first monastic order to unite a very large demography under a common identity. With more than 400,000 Sannyasi members, this is by far the largest order of Sadhus in India.
Direction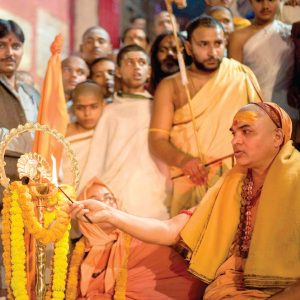 9. Shree Vidya Math
Shri Vidya Math is one of its kind institution where all most 200 students ranging from the upper primary to the Master, study in Vedic traditional education system and learn to performs rituals.
Direction